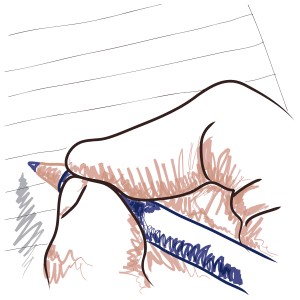 This year I have become acutely aware of a productivity rabbit hole.
The New Year is a time of looking out – and looking within. I realize that growth is quite unlikely if I continue with the status quo. Like any small business owner, my only real asset and real competitive differentiation is my creativity. Time of course is the precious measure of this as we all have the same amount of hours in the day – it what you do with them that matters.
So, I feel compelled to take a fresh look outside of myself at what I am doing and how I am doing it.
The other day I was working on a typical project. My job was to create a design brief for an infographic. I got to work clicking on the client-sourced research links. I read articles and clicked through to other referenced sources. Quickly I was in that all too commonplace routine of traveling down the rabbit holes of the internet. One shiny object (or interesting article) after another attracted my attention.
When I looked up a few hours later I realized that I was no further along in creating the output that I needed. Frustrated, I walked away to give myself a stern lecture. With the crummy weather I also realized it was time to pick up my youngest from school.
On the car ride I allowed my mind to wander and I quickly realized what I needed to do. As soon as I stopped the car I took out pen and paper and wrote down the 5 or so key insights that I wanted to convey. Back at my computer I worked backwards grabbing stats and citations as needed and was done in a mere 20 minutes.
So, my New Year's resolution is to go back to paper.
Research confirms what I personally experienced. < > Brain imagery shows that finger movements activate massive regions of the brain involved in thinking, language and working memory. And one recent study showed that children expressed more ideas when writing essays by hand than with a keyboard!
Pen and paper are still the most flexible and mobile tools around. I can draw pictures, write thoughts, make connections, and erase/modify at will. The sticky note is one modern upgrade has been the sticky note that just allows this editing/restructuring process to go a bit quicker. (I also find that I need to take my new tool away from the lights and sounds of my conventional electronics – I cannot stop my Pavlovian conditioned responses to all that pinging and flashing.)
I cannot get away from all the computer technology in my life – it is a reality that I cannot live without. But I can try one again this New Year to go "natural and organic" with a revived appreciation for pen and paper.
How do you use paper versus paperless systems? Share below.