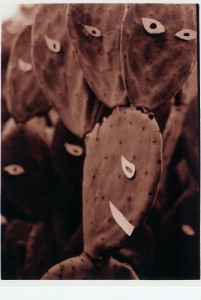 Many years ago while working for DuPont, I was presented with a "stretch" promotion. First the assignment was in Mexico City, and I had never lived abroad. The position was Marketing Manager of "Artes Graficas", and I had never managed people. And my Spanish fluency was limited to basic survival phrases such as "dos cervesas por favor".
But there were also many opportunities. It had long been a dream of mine (and my husband) to live overseas, and Mexico was one of our favorite places on the globe.  NAFTA (North American Free Trade Agreement) was just getting traction, making it an exciting time to be part of a North American team combining Canada, United States and Mexico.
Looking back on this Cinco de Mayo, I share a few of the lessons I learned with this experience:
Hire based on skills… But also desire. While HQ in the US wanted to place an American in this position in order to tie together the disparate sales/marketing groups, I first had to be approved by the Mexican business leader. So I flew down for an official job interview. My prospective boss looked at me with understandable doubt. Here he was a young gringa with rudimentary Spanish who was supposed to help his business dig out of a big hole (left by a former distributor who ran off leaving lots of debts, and messy inventories).  He decided to first test what I was made of by conducting the position interview entirely in Spanish (and he spoke impeccable English). Despite my horrific butchering of the language, the fact that I tried so hard, that I clearly wanted this position, and that I had needed marketing and technology experience persuaded him to take a big risk on me. My first day on the job, he instructed the entire team – "no inglés". It was incredibly painful but I was able to get over that language hurdle faster than I would have ever imagined.
Set high goals… Then empower with resources. After moving to Mexico and being introduced to the group, my manager switched to English so I would be very clear on his meaning. He presented me with a sheet of several aggressive goals (clean up US$2 million in inventories, set up a demo lab, create a customer service function, and increase sales, to name a few). And I needed to accomplish all these goals within 9 months so we could decide what staff would be retained, versus let go, under Mexican labor laws. Gulp! He then followed with, "Your job is to tell me the staff and budget you need to make this happen." My fear of failure was completely replaced by a sense of empowerment.
Set up metrics or road posts to keep the team moving forward. My own team was made up of five smart, hard working, eager individuals, who had received virtually no direction or reward for the past few years. Their priorities had been dictated by the crisis of the moment. To start fresh, we met as a team and broke down our clear end goals into a plan with milestones and measures, along with a meeting schedule. This allowed everyone to start working on smaller, reasonable chunks, and gave me plenty of lead time to know when we were heading in the wrong direction.
Sometimes you have to roll up your sleeves… The most nagging problem was our inventory situation.  I was constantly bombarded by client complaints, yet our systems claimed we were overstocked. After a few months, there was virtually no progress. Fortunately one of our most successful distributors took me under his wing with some great advice. The systems were inaccurate for many reasons, I needed to go to the warehouse and roll up my sleeves.  Those few visits made all the difference. Not that I personally shipped out more orders, but my presence demonstrated to the warehouse workers that this was important – and a critical problem.  Working side by side we got to know each other and work as a team.
But take time out for small fiestas.  Another mini-project was the expansion of our office space. When the construction was done (coinciding with Mexican Independence Day in September), I donned my traditional Mexican dress and brought in lunch from a local place. The sales and marketing team sat on bare carpet listening to music and gorging ourselves on tamales with rajas, chorizo and mole.  The funny thing was that it was this small event that my staff recounted even a year later.  It brought us together as a team and gave us the time to celebrate our hard work. I also learned in Mexico that job titles and employers change with the times, but trust and friendships are enduring.
There is an expression in Mexico: "La Reconquista", referring to the fact that the original conquistadores arrived to conquer the land, but ended up conquered themselves by the beauty, the food and the warmth of the people. This certainly happened in my case.  I was sent as an "expert" in marketing and emerging technologies, but ended up being the one to learn and grow more than any other time before or since.