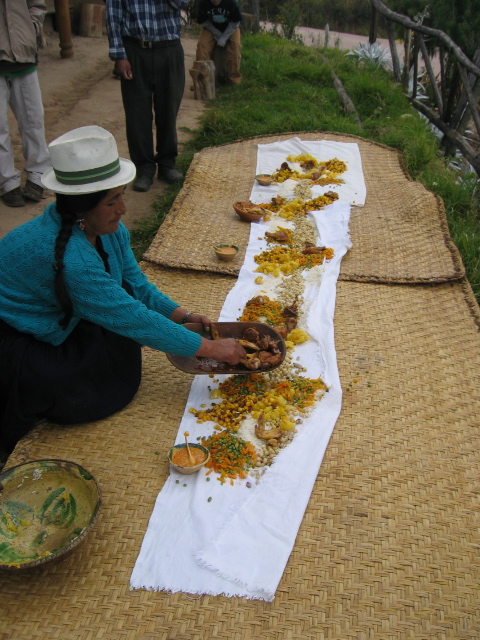 I love Thanksgiving. Thankfully, it is still a simple holiday with a simple theme — to give thanks for the abundance of food, family, community and the many other blessings I often take for granted other days of the year.
As part of my Thanksgiving celebration, I will take a few hours this week to give thanks for the many people who act as gifts of nourishment for my business. Here I share some ideas on giving thanks:
Giving Thanks to Clients. Studies show that the best customer gift of all is a simple "thank you". If time and volume permit, the ideal thank you is a hand written card. Even if you use email distribution, think about an image, theme and language that communicate the mission of your company and how that client's business helps you grow and do more. Be personal. Be specific.

Giving Thanks to your Team.

As the marketing team member for several businesses, I can tell you that my most precious payment is a thank you from the owner. Equally precious are shared business victories and client testimonials.

Giving Thanks to your "Circle of Influence".

During the year we are often helped along by the advice and support of other business owners, mentors (like SCORE advisors) and other experts. Many may not even understand the impact of their support – now is a great time to let them know.

Giving Back.

One of my great joys this time of year is the selection of a charity to use as my client "gift". (I let everyone above know that a donation has been made in his or her name to this organization.) Often the charity can be linked to your company's greater mission. For example, this year I am selecting Kiva, an organization that provides micro-financing to entrepreneurs in the developing world and here in the US.

Feeling of Gratitude.

I carve out a block of time in my schedule so I can fully immerse myself in the warm glow of gratitude.  I have much to be thankful for indeed.
Happy Thanksgiving to you and yours.
Any "thank you" tips or practices? Share in the Comments section below.