Now that we've handed in our taxes, it is a good time to reflect on 2011. Did you have a successful year?
For most business owners, success is not primarily defined by the numbers on their 1040 forms. In fact according to The 2011 Hartford Small Business Success Study , while 75 percent rate business profitability as very important, only 18 percent believe it to be the most important factor in defining success.
Similarly, the Enterprise Council on Small Business found that a healthy work/life balance was the single biggest factor in their definition of success at 41%, followed by "making customers happy" (29%) and "doing what I love" (20%). Options related to expansion and profits were far lower.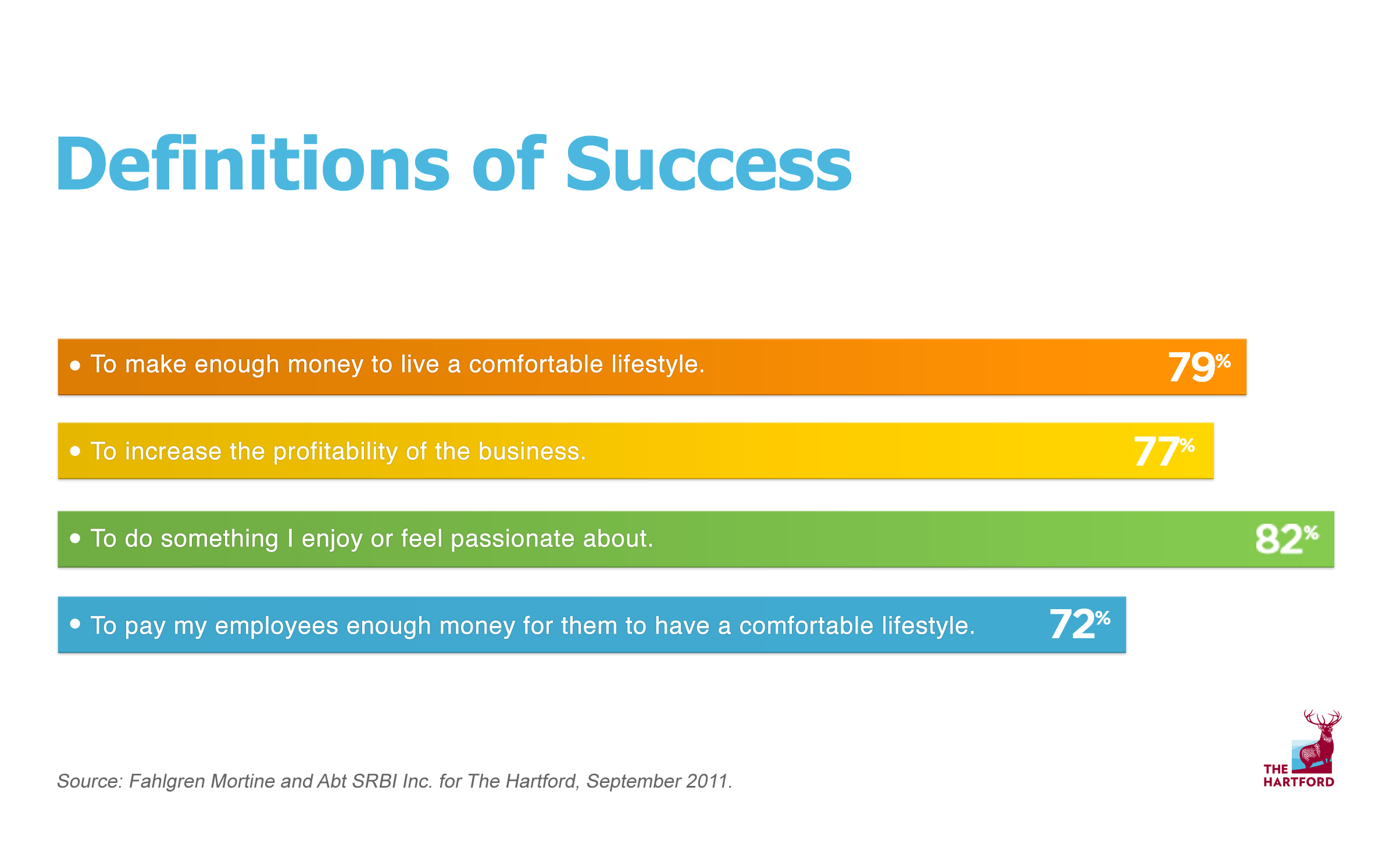 And not everyone wants to grow. In the Hartford study, 52% consider themselves to be growth-oriented, but 48% feel successful running their business at its current size.
So "success" is defined by measures along several dimensions, some financial but most subjective and personal. Owners define success by working in a business they feel passionate about and giving back to customers and employees.
By these measures, business owners feel very successful.
22.9 percent say their businesses are very or extremely successful

46.8 percent say their businesses are moderately successful

Just 30.3 percent say their businesses were

"

slightly

"

or

"

not at all

"

successful.

Asked to project forward for the next two years, only 6 percent feel they won

'

t achieve success in that time frame.
Did you have a successful year? How do you define success? Share in the comments section below.