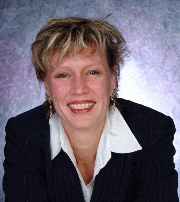 Jeanne Rossomme, founder of RoadMap Marketing, uses her twenty years of marketing know-how to help small business owners reach their goals. Before "crossing over" to the exciting and fulfilling world of entrepreneurs, she held a variety of marketing positions with DuPont and General Electric in both the U.S. and Mexico. She is grateful for the big experience, big budgets and warm camaraderie of those years.
Jeanne enjoys extracting the lessons and "tools" from big business marketing, throwing out the unnecessary process and politics, and creating actions and plans that create real growth for small businesses. She shamelessly credits her best ideas to those observed from great entrepreneurs at work, which she regularly shares in her blog.
In addition to hands-on client work, Jeanne loves to speak to audiences large and small. Her workshops in both English and Spanish are interactive, instructional and empowering.
Jeanne holds an MBA from the Wharton School at the University of Pennsylvania and a Bachelor of Science in Mathematics from the University of Texas at Austin. She has published articles on marketing strategy and research in the California Management Review as well as academic marketing journals and textbooks. She is currently part of the faculty for SunTrust Bank's online resource for small business owners and she works often with the Small Business Association and Small Business Development Centers.
Patricia Debski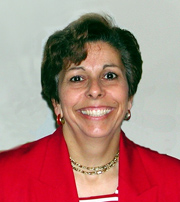 Patricia Debski helps companies create the BIG picture (if they don't have one) and connect it to the small details (to get the right stuff done). Patricia loves to make complex things organized, find the central theme in diverse viewpoints, and articulate strategy in a way that actions can be identified and executed.
Patricia works with a variety of organizations, from corporate to SMBs. While at DuPont, her most passionate work (and fun) was leading her organization to create a new consumer experience for Corian® (countertop materials), where they delivered an industry award-winning website, transformed the call center to focus on leads, and created an integrated marketing process (with her buddies in IT and Marketing Communications) that connected the web, call center and field sales. Her team at DuPont won the Corporate Marketing Excellence award, as well as several other new business industry awards.
Patricia loves to empower teams toward a common goal and make change happen. She is passionate about giving back and is an advisory /board member for several non-profit and for-profit organizations in health and wellness, women in recovery and transition, teen career planning, and several faith-based organizations.
Patricia Debski holds a Bachelor of Arts degree in Physics with a focus on electronics and microcomputers from Bucknell University in Pennsylvania. She loves learning and attended the Columbia Business School Executive Program, received her Six Sigma Green Belt Certification, and actively takes other courses/seminars in marketing, strategy and business.
Partners
RoadMap Marketing has had the privilege of partnering with a few outstanding organizations focused on small business success and growth. We regularly partner with these companies to exchange ideas, work and resources.
Kensington Business Solutions
SCORE